Categories
Ads in Nord-Pas-de-Calais
2
Ads in Nord-Pas-de-Calais
2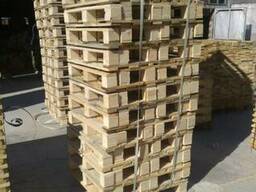 from
€
115
/cu m wholesale
FCA
Рдк-инвест, ALC,

BY
Lille, FR
Мы предлагаем паллетную доску , поддоны, поддоны по чертежам заказчика, паллетная заготовка, доска для изготовления тары собственного производства. У нас можно заказать доски и брусья любых размеров,
€
125
/cu m FCA
€
115
-
125
/cu m wholesale
Белпромэкосервис, UE,

BY
Lille, FR
Пиломатериалы хвойных и лиственных пород размеры 32-80 х 102-210 х 6000. Собственное производство, Сами ведем лесозаготовки в том числе и в РФ. Есть сертификат FSC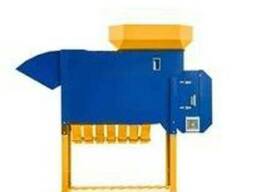 Вентум Агро, LLC,

UA
Amiens, FR
The company-manufacturer offers the Aerodynamic grain separator. Separator makes cleaning and calibration of cereals, legumes, vegetables, melons, fodder crops, as well as all kinds of loose
Запад-Восток, LLC,

RU
Amiens, FR
Тестораскаточные машины YP-350 применяются для раскатки крутого теста, и находят широкое применение в столовых, ресторанах, в пельменном производстве. Технические характеристики модели YP-350
Термообработка, LLC,

UA
Paris, FR
I offer heat-treated wood. Thermoeasine, thermosens, thermosilver and other breeds of wood. Dimensions of thermomodified saw timber according to the order. Possible manufacture of final molded
Коновальчик И.К., SP,

BY
Paris, FR
Je vais vendre une planche de pin / résineux dans n'importe quelle quantité. Pré-commande pour un mois devant. Régions écologiquement propres de Biélorussie. Seule texture naturelle sous l'action du
Вилута Древ, LLC,

BY
Paris, FR
Pallet board Good afternoon. Our factory produces pallet boards. Our production capacity is 20 cubic meters per day. Disk sawing, product quality. Is it possible to cooperate with your company? In a
Вегатэк, LLC,

RU
Paris, FR
Le charbon du producteur russe JSC "Donugol" Charbon avec tous les documents et le certificat d'origine de la Russie. Cendre enrichie -5%, Soufre-1%, Volatile - 3%, grades AO, AM, AS, ASH Lot minimum
Global Chemia Group, Sp. z o.o.,

PL
Paris, FR
Our company is one of the leading manufacturers of household chemicals in the European Union. We invite you to cooperation!
New ads
Поддоны, Paris.
€4.70 /pc
Производим и монтируем промышленные теплицы, Paris.
Цветной прокат, Paris.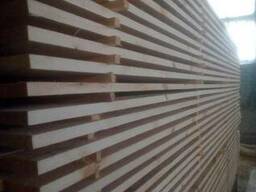 Пиломатериалы (сосна, ель), Paris.
€120 /cu m
Рыбная консерва (Украина). Предложение о сотрудничестве., Ajaccio.
€0.70 /pc €0.60-0.80 /pc wholesale
×
×
×